カネモリ醤油

Products from

Kanemori Shoyu

Founded in 1875 in the old castle town of Matsue in Shimane prefecture by Moriyama family. Possesses 100 barrels, partly over 100 years old. All their products are made from whole soybeans and fermented without artificial heating during the fermentation and maturation. This natural brewing is a traditional method that relies only on the natural heating of the fermentation process. The fermentation and aging take around three years, the warmer temperatures of two summers helping to increase the process, resulting in a mellow palate and a fuller taste and aroma.
No results were found for the filter!
Kanemori Shoyu

Soy Sauce Holzfassgeist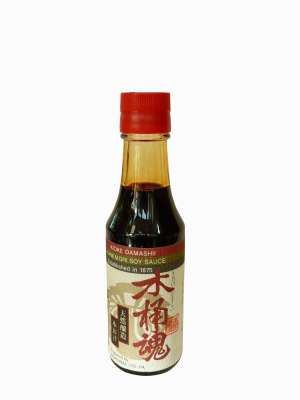 This soy sauce is double brewed without additives and matured for 3 years in ceder wood barrels. It is full bodied with a umami taste. Because of the intense aroma and taste only few drops suffice.
150 ml
(€9.33 * / 100 ml)